Insight Edge Case Studies
Just a few examples from some of our many satisfied customers!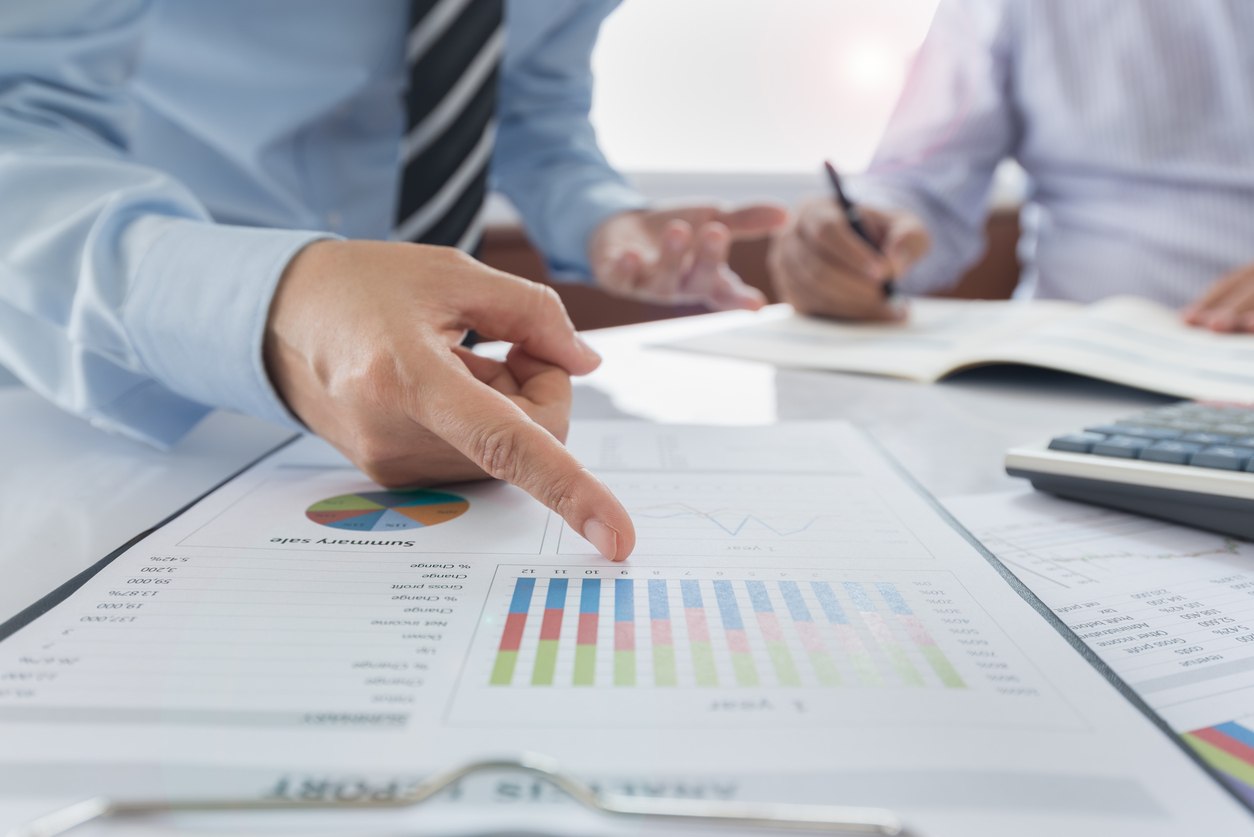 Federal and State Courts of California
"Productivity skyrocketed within days of Insight Edge Customer Service training. Average ticket processing has nearly tripled simply because Insight Edge streamlined the way we communicate."
Shiela Cook, Courts Admin Analyst / Federal Court of California
Location: California
No. Employees: 7200+
Industry: Judicial.
Productivity:
Original Productivity: 58-152 Tickets Processed per Associate per Day.
Enhanced Productivity: 254-312 Tickets Processed per Associate per Day
Needs
• Less Turnover
• Increased Morale
• Reduced Conflict Between Customers, Staff, and Courts
• Improved Public Interface
Concerns
• "Everybody must take responsibility for customer service."
• "We need to increase the level of customer satisfaction."
• "Can we reduce our customer service reps stress level?"
• "Complaints about our telephone manner are too high."
• "That first impression can be a killer."
• "How do we reduce customer complaints?"
Insight Edge Solutions
• Learn personal acceptance and standards for excellence
• Instruct employees to use their strengths to gain customer acceptance
• Learn to modify behavior to reduce stress
• Improve listening and vocal impact skills
• Learn non-verbal communication skills to improve customer perception
• Apply four skills to decrease tension and increase customer trust
What They're Saying
"I've seen grizzled judges and administrators break down and cry, they were so moved by this training. These people can now work together without butting heads.  Insight Edge changes lives."
Bob Wiley, Director / National Association of Court Training
_________________________________________________________________
Franklin Building Supply
"The impact of Insight Edge (training) was felt almost immediately… first, employees understood their own communication challenges, then they gained a greater degree of cooperation with people who had previously had a difficult time even liking each other."
Rick Lierz, President
Location: Boise, Idaho,
No. Employees: 950,
Industry: Construction Supplies,
Distribution: Retail Sales in 17 Locations,
Target Market: Contractors and General Public
Annual Sales: $172 Million at time of training
Needs
• Increased Morale
• Better Communication
• Reduced Turnover
• Higher Sales Volume
Concerns
• "How do we reduce friction between managers and the workforce?"
• "We need to reduce our employee turnover."
• "We can't seem to get everyone on the same page."
• "We need to reduce the amount of time we spend arguing."
• "Why can't we be more productive?"
Insight Edge Solutions
• Learn how different Patterns of Interaction like to give and receive information
• Use the Job Profile to match the right person to each position
• Increase cooperation and understanding by learning skills of Modifying
• Learn how to identify and defuse Pattern Shifting resulting from stress
• Learn how to keep your workforce on track and motivated by applying knowledge of Patterns of Interaction
What They're Saying
"This program has dramatically helped everyone who has been exposed to it at Franklin Building Supply. This has increased our productivity because we spend less time in conflict and misunderstandings. The environment here is now more dynamic than ever."
Janet Tucker, Director
"My skepticism was swept away as I went through the training. It is, in my opinion, the single best training program I have seen."
Erick Wadsworth, Sales Manager
___________________________________________________________________
Checknet Case Study
Industry: Collections, Merchant Services, and Electronic Payments
Challenge:  Checknet, like many other businesses in the Collections industry, struggled to have employees last longer than three years (with the majority lasting as little as 6 months).  They not only needed to enhance longevity, they needed to completely revamp how they managed employees. Services Utilized: Insight Edge Business Suite™, which includes Personal Profiler, Nutshell Report, and Job Profiler, all which work hand-in-hand to allow companies to be more efficient in hiring and maintaining successful employees.
End Result:
Severely decreasing turnover rate for low, mid, and top levels of employment
Increasing profits and productivity in all departments, including collection floor by 26%
Drastically lowering cost of hiring
Continued growth and improvement both internally and externally, with collections recovery rate over twice the national average
Collecting on unpaid debt is a tough gig.  What's tougher? Making a business out of it.
Most companies that attempt to collect on money that their customers still owe them quickly realize the task is a bit too daunting to tackle alone, so 3rd-party collection agencies are quickly taking over the market. As of 2011, 3rd-party collection agencies recover on average around $59 billion in unpaid debt per year, whereas most businesses fail to recover even a penny.
Collection agencies often lose as many as half their employees in a single year.
But the growing industry is not all peaches and cream, as Checknet co-owners Jessica Davenish and Sydney Gore can attest. Collection agencies often lose as many as half their employees in a single year, and each loss can cost up to 150% of the person's salary plus benefits—and that rate only exponentiates for mid and top-level employees. Using Insight Edge Business Suite, Checknet has been throwing those rates in the garbage for years and turning a larger profit.
About Checknet
Checknet is a collections agency that provides a hands-on approach and personal touch when dealing with both clients and debtors. Beginning in 1997, Paul Carnesecca and his daughter Jessica Devenish reentered the collections industry after successfully selling a prior agency in 1994. They wanted Checknet to offer exceptional expertise, which they do quite well—the board of directors and owners have over 130 years combined knowledge of the industry.
Since the internet boom Checknet has stayed on top of the game, adding both merchant services and electronic payments to their repertoire. Being innovative was necessary in order to identify changing and growing needs and develop solutions for years to come.
Addressing the Problem
"Communication is key, and it's hard to communicate with somebody when you don't know who they are."
Sydney Gore, co-owner and COO
Being in the industry for so long lets you be very aware of where your typical Goliaths are – but coming up with ways to defeat them is a different story altogether. Jessica and sister/co-owner Sydney Gore realized quickly that in order to offer a personal touch to their clients, they needed to shrink the typical employee turnover rate and offer a personal touch to their employees as well. "Communication is key, and it's hard to communicate with somebody when you don't know who they are," explains Sydney.  Keeping their collecting agents happy was increasingly difficult in a realm where most phone calls end negatively. After researching the issue, it seemed to boil down to two things: communication and the hiring process. To illustrate this point, examine the following steps:
1. Hiring employees not fit for the job and bad inter-level communication leads to employee dissatisfaction.
2. Unhappy employees leave frequently, producing high turnover rates.
3. High turnover rates drive up internal costs AND lower client satisfaction.
Applying the Solution
Jessica and Sydney started using Insight Edge in 2004, but took it step by step. Says Sydney, "We started with the Personal Profiler before doing anything else. Once we got our reports back we began the training, which was broken up into segments based on type of position." After the initial use of the Insight Edge Profiler and training to recognize the four Patterns they began to use two powerful tools – the Nutshell Report and
the Job Profiler – in order to meet their goals of improving employee communication and improving hiring. "Immediately we saw a difference… we quit putting people with the wrong personality in positions that the personality just doesn't work with. It has changed a ton."
"I stress Insight Edge – it's the first thing we go over when hiring a new collector."
Angela Kroff, Staff and Collections Manager
The Nutshell Report aided specifically with improving communication, as did the Insight Edge Profiler. Low-level and mid-level employees noticed a change in how their concerns were being addressed, how meetings were being held, and how they felt they were respected by their upper-level coworkers. This, of course, was intended – and worked much better than they expected. What came as a surprise was the direct increase
in productivity. Angela Kroff, manager of collections, reported, "One of the biggest strengths is being able to identify the communication pattern within the first few words of the call. Then I can shift my pattern towards them." Angela oversaw a 26% increase in total collections because of this learned technique. Talk about multi-purpose.
The Job Profiler was a game changer. Upon being asked how many current employees had been hired using the system, Sydney quickly replied, "All of them." They discovered that the collectors they hired using the Job Profiler stuck with their job 800% longer than they had prior – from 6 months average longevity to 4 years. This was incredible, as the retention rate for collectors in the industry is typically astoundingly low. Sydney continues, "We all hate interviews – who likes interviews? In an interview, a person is not really his or her self. [The Job Profiler and Insight Edge Profiler] make it so much nicer."
"Hire an employee without using the Insight Edge system? No way. That would just be ridiculous."
Sydney Gore, co-owner and COO
Conclusion
From day one, every new employee at Checknet is introduced to Insight Edge. Every person in the office shows their pattern on their desk so others know exactly how they prefer to communicate. It is integrated into daily meetings and trainings. Everyone from lower-level to top-level uses the material to help them communicate, and it has boosted them far above the rest in the collection industry. "It's made my departments more efficient, more profitable," announces Angela, "I don't waste any more of my time on miscommunication, as long as I follow Insight Edge."