Insight Edge and Your Media Organization
Insight Edge brings you advertising sales and management experience and know-how.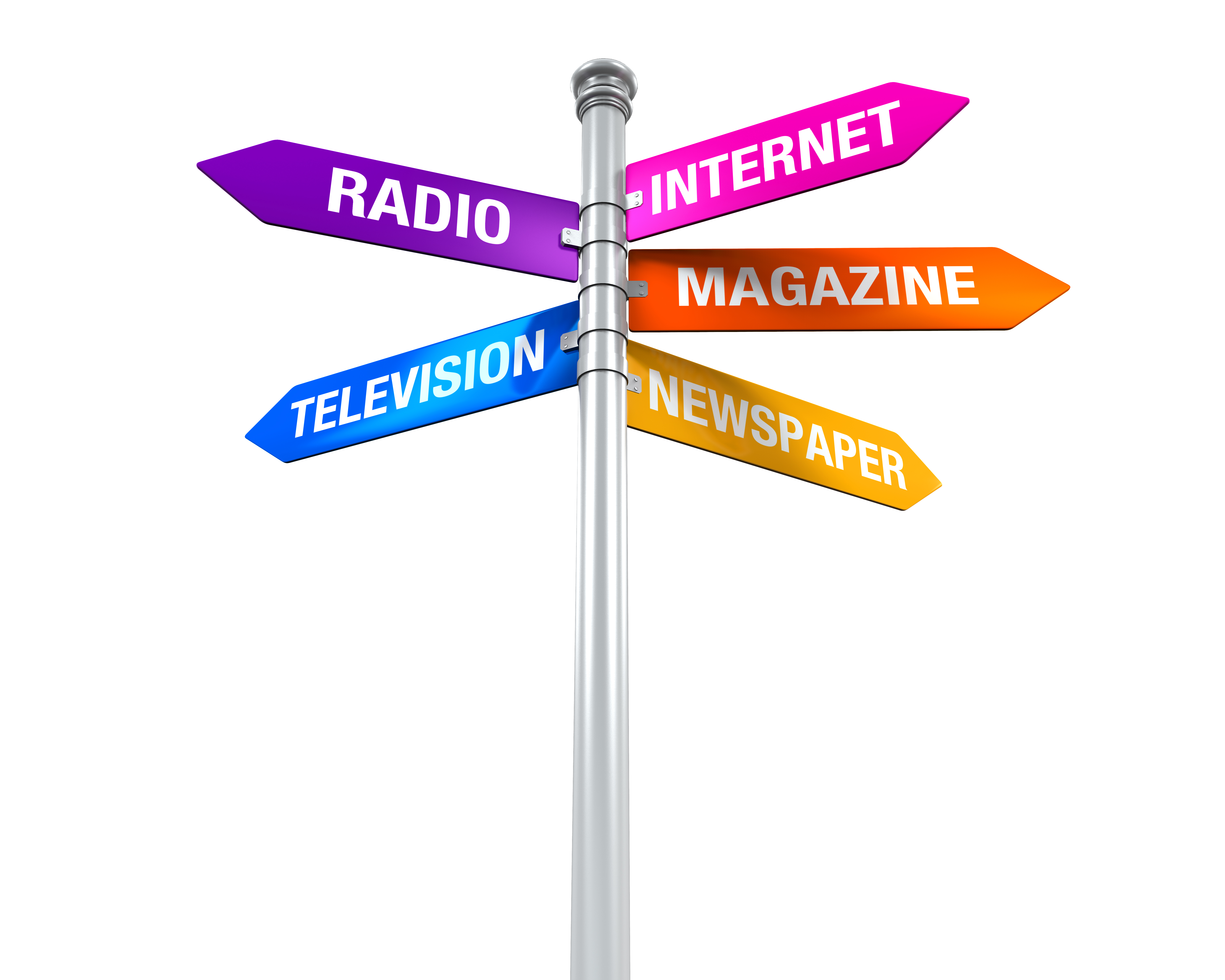 The heart of Insight Edge is a media advertising training and consulting organization. 
We have worked closely with media partners since 1999 to come alongside and help them build revenue, increase market share, and enhance their professional image in their respective marketplaces.  Our expertise in the print, broadcast, and digital ad industries is most often used to compliment what you are already doing well and to grow the bottom line with new initiatives while protecting the products and services that our partners have historically been successful with.
Contact us today and let's start a discussion about how you can begin to use Insight Edge to your organization's advantage!
Here is a long list of some (definitely NOT all!) of the media organizations that have benefited from Insight Edge services:
Newspapers/Publications over 100,000 Circulation – San Diego Union-Tribune, Newark Star-Ledger, The Dallas Morning News, Las Vegas Review-Journal, The Sacramento Bee, The Buffalo News, Baltimore Examiner, Washington Examiner, San Francisco Examiner, Seattle Times/Post-Intelligencer, Houston Community Newspapers, The Cincinnati Enquirer and Post, The Daily Oklahoman, The Baltimore Sun, Omaha World-Herald, The Arizona Republic, The Birmingham News, Riverside Press Enterprise, Pittsburgh Post-Gazette, Los Angeles Times, Fresno Bee, Daily Herald, Orange County Register, Dayton Daily News, Charlotte Observer, Honolulu Advertiser, Grand Rapids Press, Harte-Hanks PennySaver Northern California, Harte-Hanks Flyer Miami, Florida, Harte-Hanks Pennysaver Brea, California, Detroit News and Free Press, San Francisco Chronicle, Ventura County-Star, Los Angeles Newspaper Group, Minneapolis Star-Tribune, Syracuse Post-Standard, Alameda Newspaper Group, Miami Herald, Philadelphia Daily News and Inquirer, Boston Globe, Virginian Pilot, The Cleveland Plain Dealer, Charleston Post and Courier, Scripps Treasure Coast Newspapers, Saint Petersburg Times, Kansas City Star, Orlando Sentinel, Indianapolis Star, The Tampa Tribune, Raleigh News and Observer, Los Angeles Daily News, Ventura County Star, La Opinion, The Fresno Bee, Palm Beach Post, The Post and Courier, Contra Costa Times, San Antonio Express-News, Milwaukee Journal-Sentinel, Arkansas Democrat Gazette, The Hartford Courant, Albuquerque Journal-Tribune, Houston Chronicle, The Oregonian, The Denver Post, Rocky Mountain News, Fort Worth Star-Telegram, and San Jose Mercury News.
Newspapers up to 100,000 Circulation – Victoria Advocate, San Diego Business Journal, Cecil Whig, The Avenue News, The Bargaineer, The Mariner, The Business Ledger, Newark Post, The Star Democrat & Sunday Star, The Record Observer, The Bay Times, The Times Record, The Dorchester, The Kent News, Eastern Shore Showcase of Homes, The Chesapeake Business Ledger, Athens Messenger, Vinton County Courier, Circleville Herald, Shopper's Guide, The Logan Daily News, The Jackson County Times-Journal, Perry County Tribune, Tribune Shopping News, Pike County News-Watchman, Pike-Ross County Paper, Alice Echo-News, The Freer Press, The Kingsville Journal, The Premont Journal, Orange Grove Journal, The Spotlight, The Flying K, Nueces County Record Star, Brownwood Bulletin, The Ballinger Ledger, Winters Enterprise, Nosotros, Stephenville Empire Tribune, Glen Rose Reporter, Cross Timbers Trading Post, The Chronicle of Higher Education and the Chronicle of Philanthropy, Waxahachie Daily Light, Midlothian Mirror, Alvarado Post, Ellis County Chronicle, Italy News Herald, Ennis Journal, The Shopper, Kidsville News, Fannin County Special, Bonham Journal, Hearne Democrat, Calvert Tribune, Franklin Advocate, Robertson County Booster, Miami News-Record, Tri-State Tribune, Grove Sun, Delaware County Journal, South Grand Laker, Columbus Daily Advocate, Baxter Springs News, Bargain Book (Brownsville), Bargain Book, Laredo Bargain Book, Valley Town Crier, Edinburg Review, Rio Grande Valley Business Journal, The Original Winter Texan, Nosotros, Rio Grande Herald, AD SACK, South Texas Job Network, Mesabi Daily News, Cook County News-Herald, Herald-Review & Itasca Shopper, Hibbing Daily Tribune, Chisholm Tribune Press, Manney's Shopper, The Daily Press, County Journal, Herald & Extra Shopper, The Bee & Extra Shopper, Pilot-Independent & Co-Pilot, Sawyer Co. Record & Four Seasons, Hayward Visitor's Guide, Spooner Advocate & Evergreen, Gladwin County Record, Evansville Courier & Press, The Modesto Bee, North County Times, Bakersfield Californian, Santa Barbara News-Press, The (Stockton) Record, Press Democrat, Manteca Bulletin, Turlock Journal, Lodi News Sentinel, Daily Breeze, The Munster Times, The Macon Telegraph, The Palisadian Post, Oakdale Leader, Riverbank News, Escalon Times, Corpus Christi Caller, Long Beach Press-Telegram, Cape Cod Times, Trenton Times, The Olympian, Staten Island Advance, The Humboldt Beacon, , North Coast Journal, Tahoe World, Inland Valley Daily Bulletin, LA Downtown News, Calaveras Enterprise, Owensboro Messenger-Inquirer, Fort Bragg Advocate News, Union Democrat, The Scout, The Pinnacle, Daily Republic, Porterville Reporter, Gold County Media, La Prensa, Catholic San Francisco, Novato Advance, Sonoma Index, The Brentwood Press, The Press Tribune, lasvegas.com, The Thrifty Nickel, Feather Publishing Co., Shasta Lake Bulletin/After Five, Argus Courier, The Ark Newspapers, Visalia Times-Delta, Vacaville Reporter, Selma Enterprise, Whittier Daily News, Pasadena Star-News, Redlands Daily Facts, Roseville Tribune, Novato Advance, Ceres Courier, Yucaipa News Mirror, Black Voice News, The Record Gazette, The Daily Independent, The Desert Post Weekly, Inyo Register, Mojave Desert News, Tolucan Times, Fontana Herald News, Chino Champion, Highland Community News, Boulevard Sentinel, The Appeal Democrat, Davis Enterprise, Old Colony Memorial, Tracy Press, The Signal, Napa Valley Register, Big Bear Grizzly, Redding Record Searchlight, Marin Independent Journal, The Placer-Herald Lincoln Messenger, Inland Valley Democrat, Chico Enterprise Record, San Bernardino Daily Sun, Imperial Valley Press, Pasadena Weekly, Daily Democrat, Antelope Valley Press, Palo Alto Weekly, Good News, Etc., Paradise Post, Glendale News-Press, Irvine World, The Recorder, Tri-Valley Weekly, Ukiah Daily Journal, Ojai Valley News, San Mateo County Times, Al Dia, Eureka Times-Standard, Marin Independent Journal, The Salisbury Post, The Observer Reporter, Northwest Herald, and Burlington Times-News.
Newspaper Organizations and Vendors – Newspaper Association of America, Phoenix Digital Network (TV newspaper racks), California Newspaper Publisher's Association, Indiana Press Association, Inland Press Association, Suburban Newspaper Association, Recrue Media, Treasure Chest Advertising, Tribune Media Services, Landon Media Group, Inc., Publicitas, Vertis, Newspapers First, Summit Media Partners, Ads-On-The-Spot, Marketing Comm. Group, Inc., MPG Newspapers, Newspaper Support Services, Inc., San Gabriel Valley Newspaper Group, Independent Newspaper Group, Tahoe-Carson Area Newspapers, Silicon Valley Community Newspapers, Southern Siskiyou Newspapers, Denver Newspaper Agency, Belo Corp., Belo Newspaper Sales Academy, California Classified Advertising Executive Association, California Newspaper Ad Executive Association (North), California Newspaper Ad Executive Association (South), and the Western Classified Advertising Association.
Online Organizations – We work with many newspaper and television station clients to help integrate online selling with the core media.  This has included training and consulting services where traditional media was leveraging their relationships and technology to serve their customers.  Also involved with Pentawave (temporary CEO/Board of Advisor), signonsandiego.com, dailynews.com, San Diego County Regional Multiple Listing Service, lasvegas.com, whittierdailynews.com, sgvtribune.com, pe.com, sbsun.com, presstelegram.com, vicad.com, dailybulletin.com, pasadenastarnews.com, redlandsdailyfacts.com, Involve Technology, and AdOne.
Broadcast Stations, Groups, and Organizations – New York State Broadcasters Association Sales School deans Gary Moore and Ron Steiner (2005, 2006, 2007, 2008, 2009, 2010, and 2011), New York State Broadcasters Association Leadership Summit 2011, Hawaii Association of Broadcasters, Wyoming Association of Broadcasters, Oklahoma Association of Broadcasters, Meredith and Freedom station's satellite 2006 staff development program instructors Gary Moore and Ron Steiner for (4 leadership and 12 sales programs). Result: Revenues jumped 14.3% to $82.1 million, a higher growth rate than many competitive station groups posted in the July-September quarter;  New Mexico Broadcast Association (2x in Albuquerque); Broadcast Sales Academy (Dallas) session leader 2001, 2002, 2003, 2004, 2005, and 2006 includes KHOU (Houston), KENS (San Antonio), WCNC – (Charlotte), WFAA (Dallas), KONG (Seattle), KTVK (Phoenix), KTVB (Boise), WHAS  (Louisville), NWCN (Seattle), KREM (Spokane), KGW (Portland), WWLP (Springfield), WOTV (Battle Creek), KNVA (Austin), WIVB (Buffalo), WOOD (Grand Rapids), WISH  (Indianapolis), WVBT (Portsmouth), WAVY (Norfolk), WYFF (Greenville), WPBF (West Palm Beach), WMUR (Manchester), WAPT (Jackson), KITV (Honolulu), WBAL  (Baltimore), WDSU (New Orleans), WLKY (Louisville), WLWT (Cincinnati), KCRA  (Sacramento), WHAS (Louisville), TXCN (Dallas), KMGH (Denver), KGTV (San Diego) KERO (Bakersfield), and WRTV (Indianapolis); Wisconsin Broadcaster's Association Satellite program (2x San Diego); Missouri Broadcaster's Association (2x St. Louis and Kansas City); Cordillera Communications KRIS, KAJA, and KDF (Corpus Christi) and Corporate Leadership Retreat (San Antonio), Virginia Broadcaster's Association; Massachusetts Broadcaster's Association, Louisiana Broadcaster's Association; McGraw-Hill Broadcasting Co. (3x San Diego twice and Denver); LIN Corporation (2x Indianapolis); Freedom Corporation (West Palm Beach); Hearst-Argyle WAPT-TV Jackson; News-Press and Gazette Broadcasting Corporate Retreat (Bend Oregon), Freedom KFMB (Beaumont); Hearst-Argyle Television Corporate Session (New York City) included GMs and GSMs WCVB (Boston), KQCA (Sacramento), WTVC  (Chattanooga), WESH (Orlando), WTAE (Pittsburgh), KMBC (Kansas City), WISN (Milwaukee), KOCO (Oklahoma City), WGAL (Lancaster), WXII (Greensboro), KOAT  (Albuquerque), KCCI (Des Moines), KFDM/KWBB (Beaumont), KETV (Omaha), WPTZ  (Burlington) VT, WNNE (Plattsburgh), KHBS (Fort Smith/Fayetteville), KHOG (Fort Smith/Fayetteville), KSBW (Monterey/Salinas), WMOR (Tampa/St. Petersburg), and KCWE  (Kansas City); McGraw-Hill KMGH-TV (Denver); Freedom WTVC (Chattanooga); LIN Corporation WCTX, WTNH, WPRI, WNAC and WWLP (Massachusetts/ Connecticut); Hearst-Argyle WNNE-TV (Burlington-Plattsburgh); Pappas Telecasting Companies satellite KSWT – (Yuma) AZ, KREN (Reno), WTWB (Greensboro), KTNC (San Francisco), NTV (Lincoln), KPTM (Omaha), KTVG (Lincoln), KAZH (Houston), KPTH (Sioux City), KXVO (Omaha), KPWB (Des Moines), KMPH (Fresno), and WSWS (Columbus); LIN WAND (Decatur); KRQE (Albuquerque); Quincy Broadcasting; KVIE-TV (Sacramento); (KVPT) – (Fresno),
PLUS THOUSANDS MORE through Local Broadcast Sales!