Good Leaders Become Excellent With Insight Edge!
You can lead.  You will lead better when you use Insight Edge leadership skills.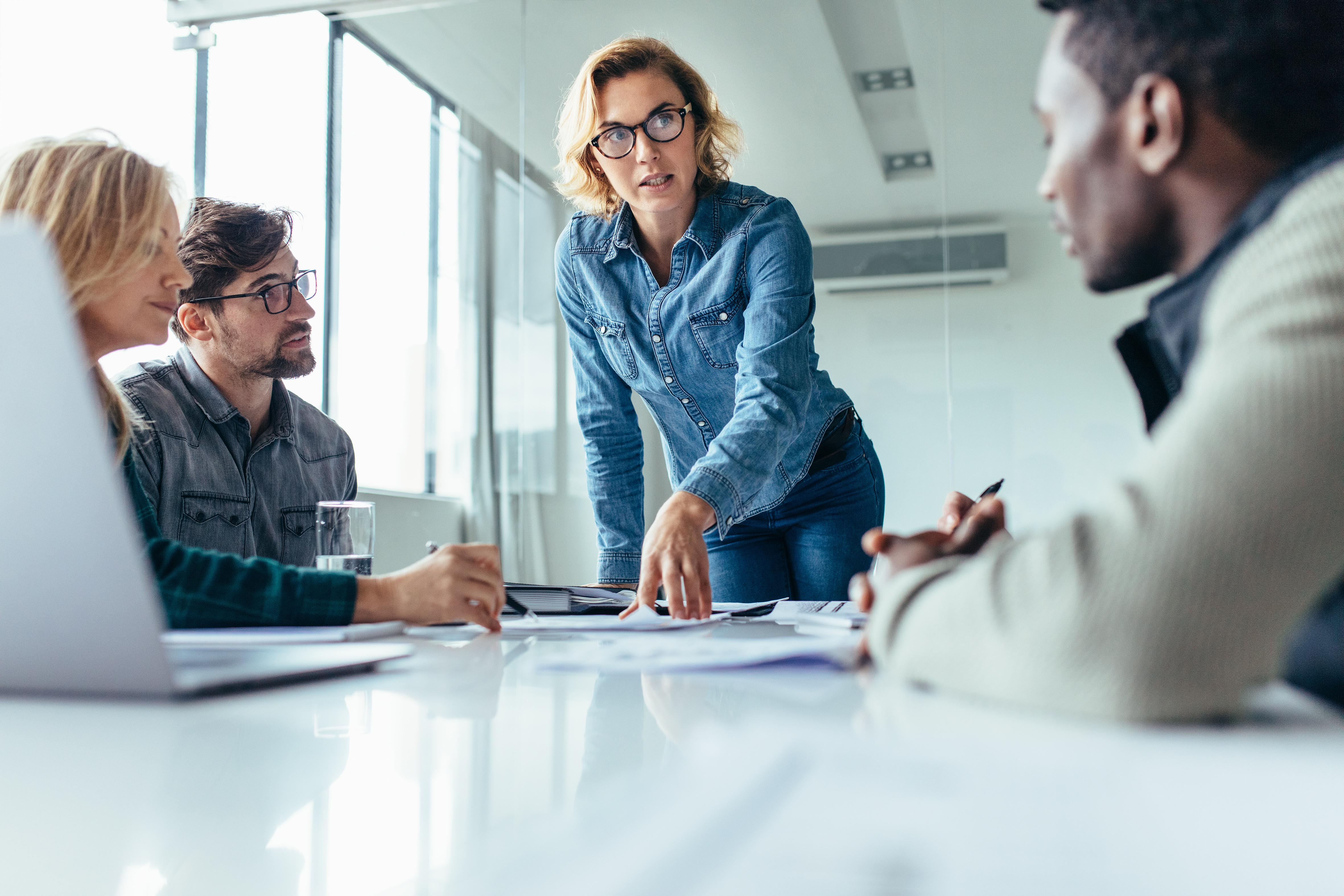 Build Up Your Employees' Trust
Insight Edge teaches the nature of trust, its hazards, and its benefits. You also learn how trust operates within an organization. Without trust, you may find it difficult to create a productive environment for your employees. The process of building trust is a cornerstone of Insight Edge Leadership.
Communicate the Right Way
When communication breaks down, you can often be at a loss to rectify the situation. Leadership teaches you to diagnose and determine which type of communication works best in a particular situation. You will learn practical, effective communication skills for improving managerial performance.
Learn to Listen
Listening to employees is a valuable and effective tool for leaders, and one of the largest conflicts employees have with their superiors. You'll learn skills to more effectively listen to anyone, and thereby reduce conflicts and build trust for leadership.
Ask the Right Questions
Being able to ask the right questions at the right time is an essential and integral part of being an effective leader. When questioned correctly, your employees and coworkers will respond openly regarding feelings, motives, needs, goals, and desires, helping your company achieve their goals quicker.
Delegate Efficiently to Increase Work
Your employees have the talent to produce good work, but without the proper delegation they'll lose momentum quickly. Learn how to correctly delegate to each kind of individual in your company so that responsibility and accountability is readily accepted.
Understand How To Motivate
Learn how to motivate your employees to higher productivity. Throughout the training, you will learn the four specific skills for inspiring others and keeping the end goal in sight. You'll be surprised at the results you see from your staff once you've mastered our techniques.
My administrators have gone from functional managers to motivating leaders who inspire unity in their teams. Our culture improved overnight.
Put Insight Edge to work for you today!
Contact Gary Moore at (760) 941-7120 or Eric Moore at (317) 804-9440 to discuss your needs and learn how to use Insight Edge to your advantage!